Is anyone else struggling to get through level 344?
Don't worry–we've got the perfect solution for Wordscapes level 344 in this cheat guide!
This guide will help you conquer Wordscapes Level 344 and earn all three stars.
Let's quickly preview the answers for Wordscapes level 344:
To complete Wordscapes level 344 [Fjord 8, Mountain], players must use the letters R, B, O, D, A to make the words: BOARD, ROAD, BROAD, BARD, ABOARD, BOAR, ABROAD, DRAB.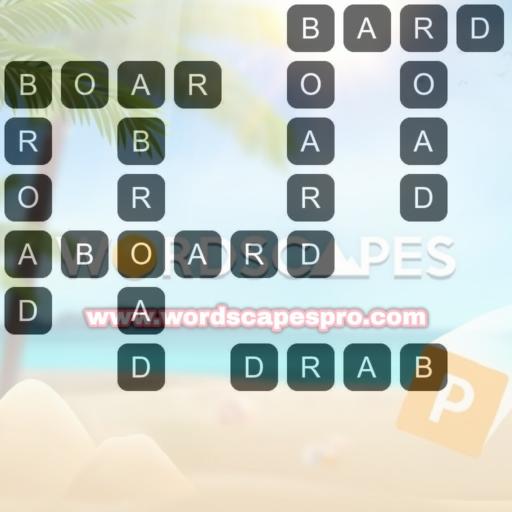 Whether you're an experienced Wordscapes expert or a newcomer to the game, this guide will provide everything you need to succeed.
From the foundations of the game to advanced strategies and techniques, this guide will equip you with the skills to solve Wordscapes level 344 and take on even greater challenges.
Let's get moving!
Wordscapes Level 344 [Fjord 8, Mountain]
Wordscapes level 344 is a challenging level that will put players' vocabulary and problem-solving skills to the test.
The challenge in this level is to use the letters R, B, O, D, A on the board to make as many words as possible.
Players must create a larger number of words in order to earn all three stars.
This is a challenging goal, but with the right strategy and a bit of luck, it can definitely be achieved.
Wordscapes Level 344 Answers
In Wordscapes level 344, players can complete the goal words in the following order to pass the level:
BOARD, ROAD, BROAD, BARD, ABOARD, BOAR, ABROAD, DRAB
Furthermore, the following words can also be formed from the provided letters, but are not part of the target words:
BORA, ARB, BAA, ARD, ODA, RAD, ORAD, DOB, BRA, ROD, DARB, ARBA, ABORD, BOA, BAD, OBA, OAR, ORB, ABA, DAB, ORD, DOAB, DOBRA, ABO, BROD, DORB, BAR, BORD, BOD, DOR, BRO, BOR, ORA, ADO, ROB, BRAD
Words Definition
As described earlier, the goal words for level 344 were introduced, along with the extra words that can be created from the tray letters.
Next, let's look at the definitions of each:
BOARD: [noun]a thin, flat piece of cut wood or other hard material, often used for a particular purpose.
ROAD: [noun]a long, hard surface built for vehicles to travel along.
BROAD: [adjective]very wide.
BARD: [noun]a poet.
ABOARD: [adverb]on or onto a ship, aircraft, bus, or train.
BOAR: [noun]a male pig kept for breeding on a farm, or a type of wild pig.
ABROAD: [adverb]in or to a foreign country or countries.
DRAB: [adjective]boring, especially in appearance; having little colour and excitement.
BORA:
ARB: [noun]→  arbitrageur.
BAA: [noun]the sound that a sheep or goat makes.
ARD:
ODA:
RAD: [adjective]extremely exciting or good.
ORAD:
DOB: [noun]the day you were born, shown in numbers, or words and numbers.
BRA: [noun]a piece of women's underwear that supports the breasts.
ROD: [noun]a long, thin pole made of wood or metal.
DARB:
ARBA:
ABORD:
BOA: [noun]a long, thin piece of clothing made of feathers, worn around the neck especially by women.
BAD: [adjective]unpleasant and causing difficulties.
OBA:
OAR: [noun]a long pole with a wide, flat part at one end, used for rowing a boat.
ORB: [noun]something in the shape of a ball.
ABA: [noun]abbreviation for American Bankers Association: a professional organization that represents the US banking industry.
DAB: [verb]to touch something with quick light touches, or to put a substance on something with quick light touches.
ORD: [noun]short form of coordinate : one of a pair of numbers and/or letters that show the exact position of a point on a map, graph, or image.
DOAB:
DOBRA:
ABO: [noun]the system that divides human blood into four main blood groups (= types of blood), known as A, B, AB, and O.
BROD:
DORB:
BAR: [noun]a place where drinks, especially alcoholic drinks, are sold and drunk, or the area in such a place where the person serving the drinks stands.
BORD:
BOD: [noun]informal for body.
DOR:
BRO: [noun]a brother.
BOR:
ORA:
ADO: [noun]a lot of activity, worry, or excitement that is unnecessary or greater than the situation deserves.
ROB: [verb]to take money or property illegally from a place, organization, or person, often using violence.
BRAD: [noun]abbreviation for British Rate and Data: a book published every month giving detailed information about UK magazines, newspapers, etc. that contain advertising, for example how much they charge to include advertisements.
These meanings are sourced from the respected Merriam-Webster Dictionary.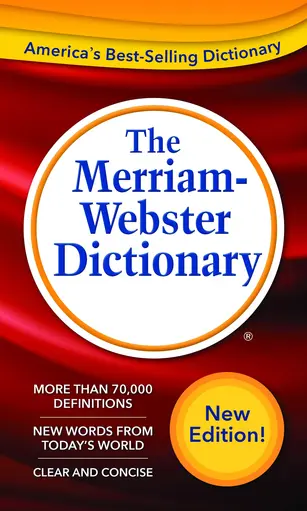 What is Wordscapes?
Wordscapes is a challenging and fun game that tests players' knowledge of words and their ability to form words using the letters provided.
The game challenges players to use their spatial awareness and language skills to spell words by moving a set of letters in any direction on the game board.
Once a word is formed, it will be erased from the game board and the player will receive points based on the length of the word, with longer words earning more points.
Conclusion
Ultimately, Wordscapes level 344 may present a challenge, but it is not impossible to overcome.
By using a strategic approach, looking for clues, and utilizing dictionaries and word lists, you can complete the level and earn all 3 stars.
With practice, perseverance, and a positive mindset, you can master this level.
By using the advice and strategies in this guide, you can successfully complete the level and earn all 3 stars.
Rise to the next level
Now that you know a proven strategy and have some helpful hints, take on level 345 alone!
Wishing you luck!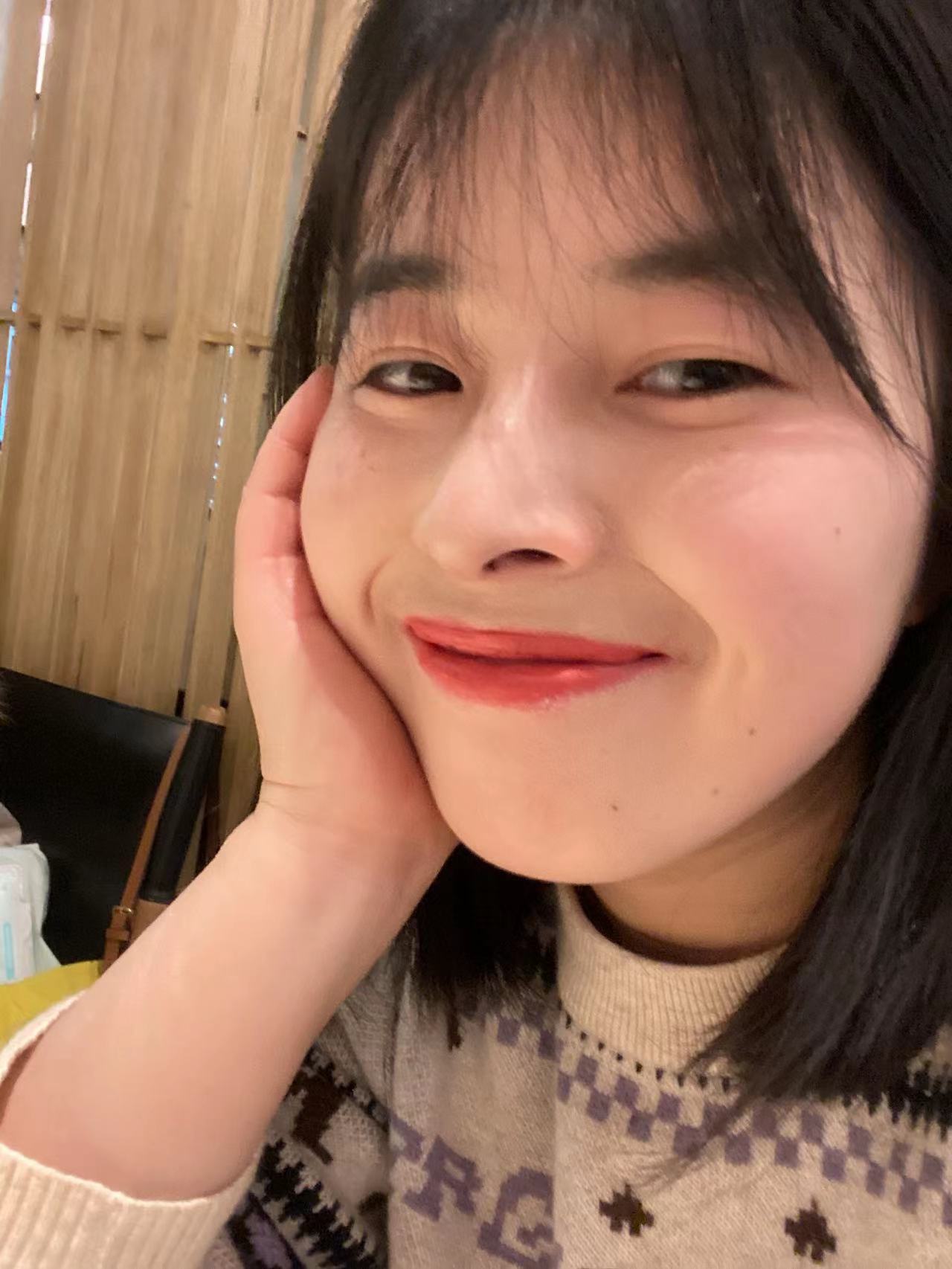 I am a professional game testing engineer who loves crossword and charades puzzles. wordscapespro.com has recorded my experience playing the game, and you can find the answers, word definitions, and explanations for each level. I hope it is helpful to you and that you share it with people who need it.