Has anyone else been stuck on level 5026 and can't figure out how to get past it?
Don't worry–we've got the ultimate cheat for Wordscapes level 5026 right here!
This guide will help you conquer Wordscapes Level 5026 and earn all three stars.
Let's check out the answers for Wordscapes level 5026 quickly:
To complete Wordscapes level 5026 [ Space 2, Aurora], players must use the letters G, A, E, N, M to make the words: MEG, MEAN, GEM, MEGA, MAG, MANAGE, NAME, MAN, MANE, MAGE, AMEN, GAME, MEN.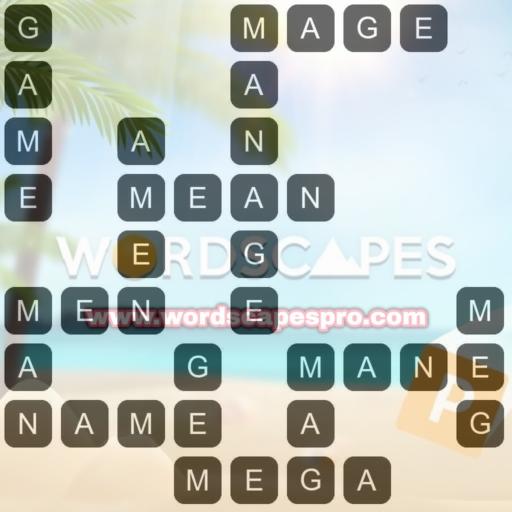 Regardless of whether you're an experienced Wordscapes player or just starting out, this guide will provide you with everything you need to be successful.
From the foundations of the game to advanced strategies and techniques, this guide will equip you with the skills to solve Wordscapes level 5026 and take on even greater challenges.
Let's begin!
Wordscapes Level 5026 [ Space 2, Aurora]
Wordscapes level 5026 is a challenging stage that will test players' vocabulary and problem-solving skills.
Your task in this level is to use the letters G, A, E, N, M on the board to make as many words as possible.
The only way to pass is to spell all the words correctly.
This may seem like a tough objective, but with the right tactics and a little bit of luck, it can be accomplished.
Wordscapes Level 5026 Answers
In Wordscapes level 5026, players can follow this sequence to complete the objective words and pass the level:
MEG, MEAN, GEM, MEGA, MAG, MANAGE, NAME, MAN, MANE, MAGE, AMEN, GAME, MEN
Furthermore, the following words can also be formed from the provided letters, but are not part of the target words:
ANE, GAMA, GAE, GEAN, AGEN, MAA, NAG, NAM, EAN, MANG, EGMA, GAN, NAGA, AME, AGMA, MANA, MANGA, ANGA, GEN, GAEN, MENG, NAAM, GANE, AMA, MNA, NEMA, GAM, MAE, AGA, NAE, GENA, MANGE, ENG, ANA, NEG, AGE
Words Definition
Previously, the objective words for level 5026 were discussed, along with the bonus words that can be formed from the tray letters.
Moving forward, let's investigate the definitions of each:
MEG: [noun]informal for megabyte: used when talking about how much information a computer can store.
MEAN: [verb]to express or represent something such as an idea, thought, or fact.
GEM: [noun]a jewel (= precious stone), especially when cut into a particular regular shape.
MEGA: [adjective]very good or very big.
MAG: [noun]a magazine.
MANAGE: [verb]to succeed in doing or dealing with something, especially something difficult.
NAME: [noun]the word or words that a person, thing, or place is known by.
MAN: [noun]an adult male human being.
MANE: [noun]the long, thick hair that grows along the top of a horse's neck or around the face and neck of a lion.
MAGE: [noun]a person who has magic powers or who has studied for a long time and has a lot of knowledge.
AMEN: [exclamation]said or sung at the end of a prayer or a religious song to express agreement with what has been said.
GAME: [noun]an entertaining activity or sport, especially one played by children, or the equipment needed for such an activity.
MEN: plural of man.
ANE:
GAMA:
GAE:
GEAN:
AGEN:
MAA:
NAG: [verb]to criticize or complain often in an annoying way, especially in order to try and make someone do something.
NAM:
EAN: [noun]abbreviation for European Article Number: the long number at the bottom of a bar code.
MANG:
EGMA:
GAN:
NAGA:
AME: [adjective]abbreviation for African Methodist Episcopal.
AGMA:
MANA:
MANGA: [noun]Japanese comic books that tell stories in pictures.
ANGA:
GEN: [noun]information about a particular subject.
GAEN:
MENG:
NAAM:
GANE:
AMA: [noun]abbreviation for the American Medical Association: a professional organization in the US that supports doctors and works to improve public health.
MNA:
NEMA:
GAM:
MAE: [noun]an informal name for the Federal National Mortgage Association: a US government organization that buys and sells loans (= money that has been borrowed) on the financial markets in order to raise more money to lend to home buyers.
AGA: [noun]a brand name for a large, iron cooker that keeps its heat.
NAE: [adverb]Scottish English or Northern English for no or not.
GENA:
MANGE: [noun]an infectious disease in animals that have hair, such as dogs and cats, that makes hair fall out and causes areas of rough skin.
ENG:
ANA:
NEG: [verb]to make negative or slightly insulting comments to someone you find attractive in order to make them take an interest in you.
AGE: [noun]the period of time someone has been alive or something has existed.
The definitions of these words are derived from the renowned Merriam-Webster Dictionary.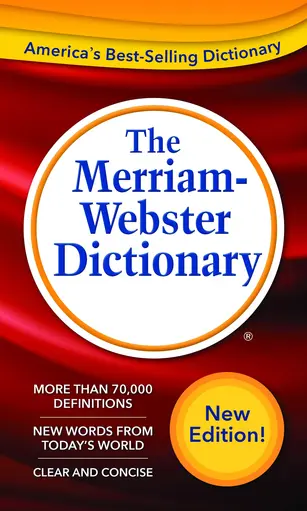 What Is Wordscapes?
Wordscapes is a popular game that challenges players to use the letters provided to make as many words as they can.
In each level, players are given a set of letters and must slide them in any direction (up, down, left, right, or diagonally) to spell valid words.
When a word is completed, it will be erased from the game board and the player will be awarded points according to the length of the word, with longer words worth more points.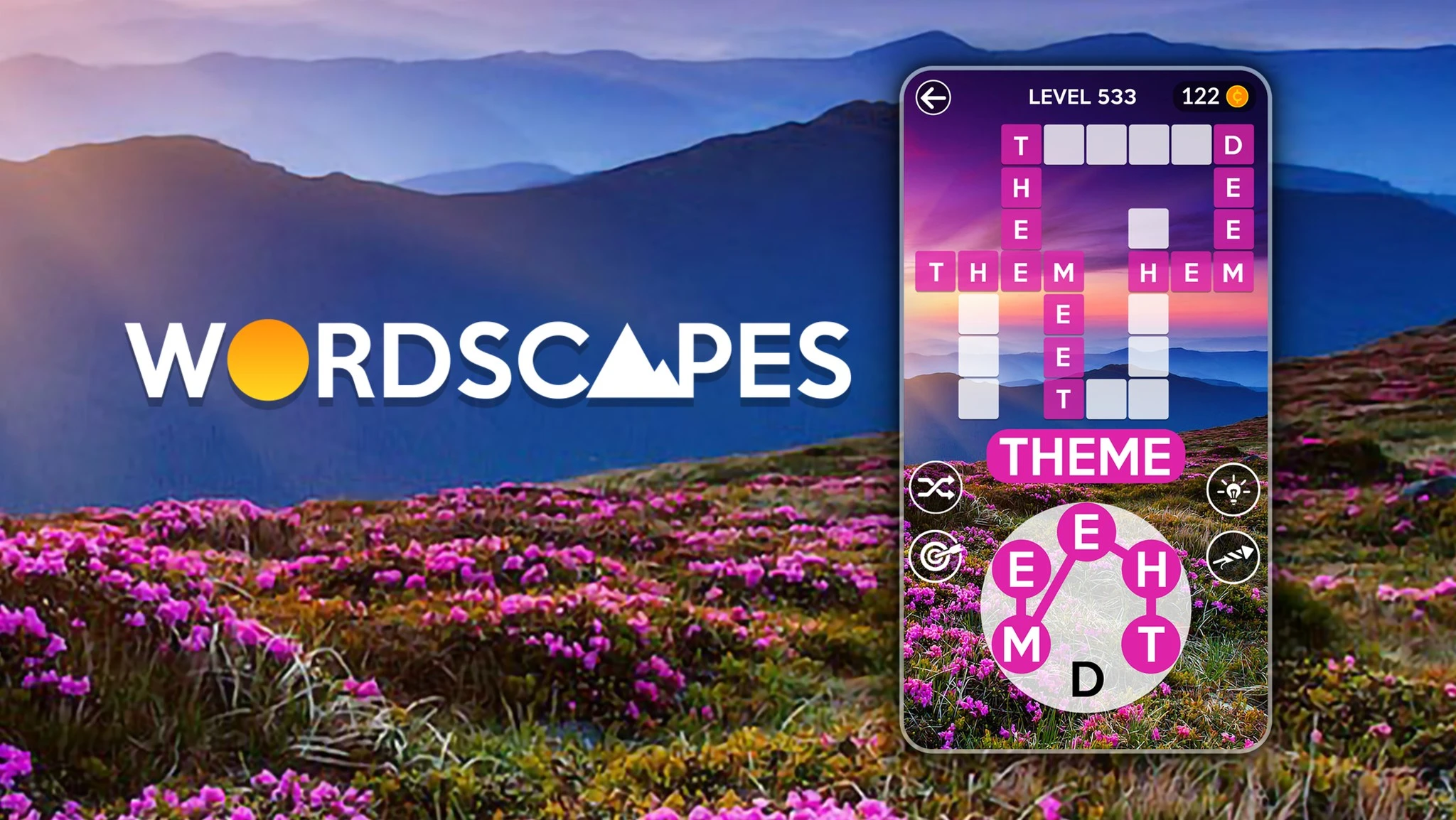 Source: wordscapes facebook
Findings
All things considered, Wordscapes level 5026 may be difficult, but it is not impossible to complete.
Using a methodical approach, looking for patterns, and utilizing tools like dictionaries and word lists, you can complete the level and earn all 3 stars.
Through consistent practice, patience, and a can-do attitude, you can master this level.
With the help of this guide, you can successfully complete the level and earn all 3 stars by following the tips and strategies provided.
Promote To The Next Level
With your new strategy and tips, give level 5027 a try on your own!
Good luck charm!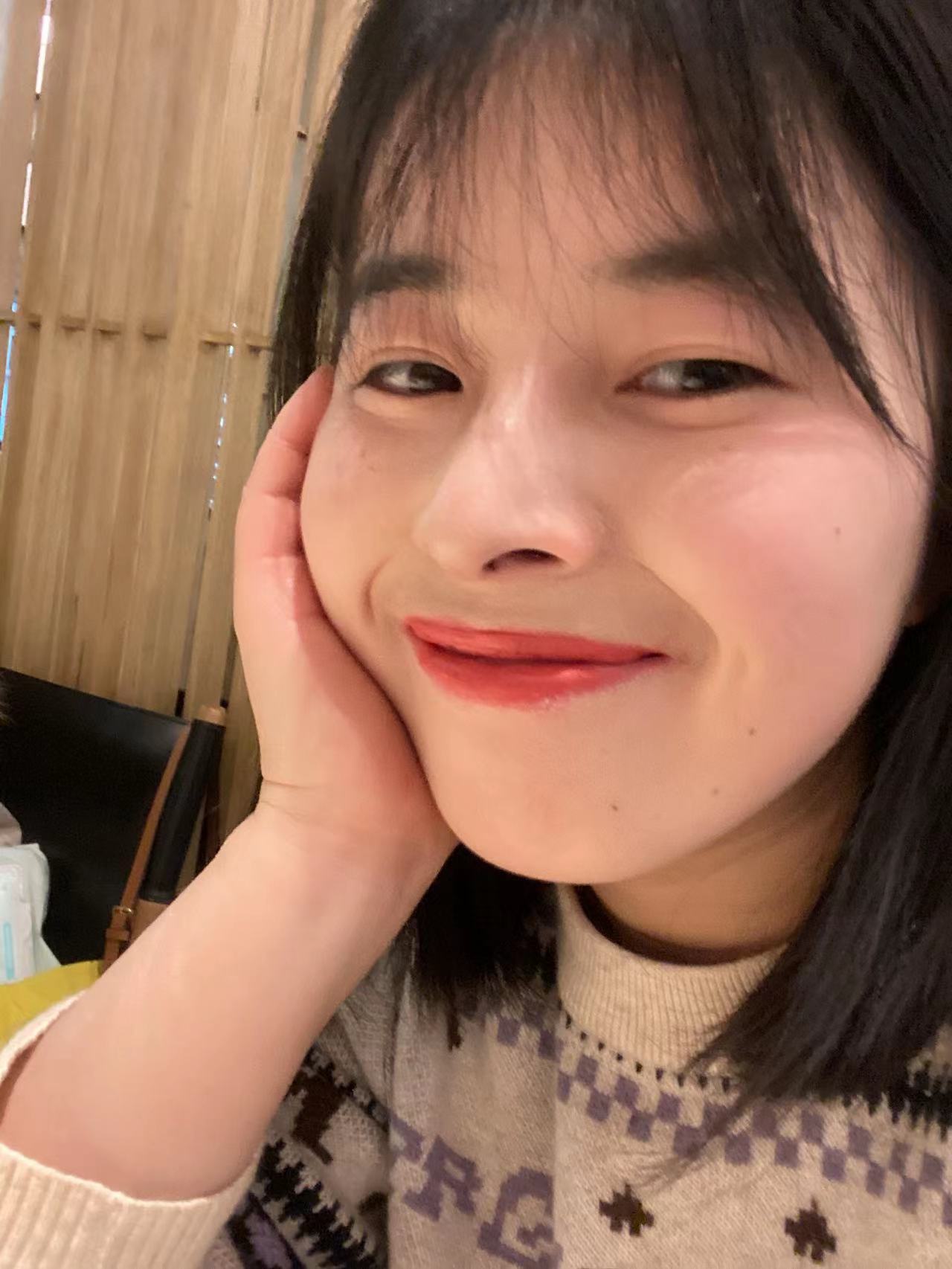 I am a professional game testing engineer who loves crossword and charades puzzles. wordscapespro.com has recorded my experience playing the game, and you can find the answers, word definitions, and explanations for each level. I hope it is helpful to you and that you share it with people who need it.