Is anyone else having trouble with level 838?
Don't worry–we've got the perfect solution for Wordscapes level 838 in our cheat guide!
In this comprehensive guide, we'll provide you with all the information and tips you need to conquer Wordscapes Level 838 and earn all three stars.
Let's take a quick scan of the answers for Wordscapes level 838:
To complete Wordscapes level 838 [Storm 6, Ocean], players must use the letters N, A, G, F, Y, M, I to make the words: MANY, MANGY, GAIN, INFAMY, FANG, MAIN, MAGNIFY.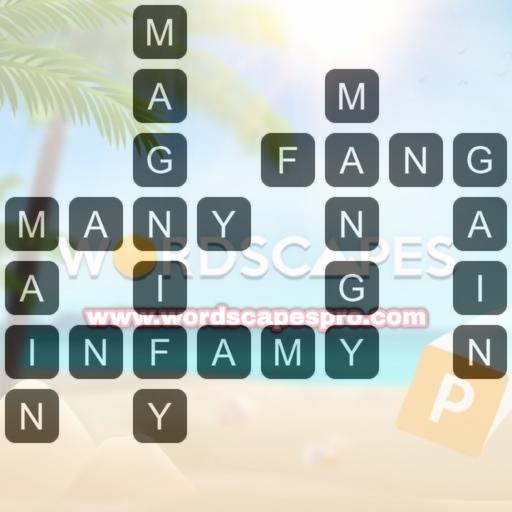 Whether you're a seasoned Wordscapes player or brand new to the game, this guide will provide you with all the information you need to succeed.
From the fundamentals of the game to advanced tactics and techniques, we will cover everything you need to know to solve Wordscapes level 838 and continue to face bigger challenges.
Let's get to work!
Wordscapes Level 838 [Storm 6, Ocean]
Wordscapes level 838 is a challenging stage that will test players' vocabulary and problem-solving skills.
The challenge in this level is to make as many words as possible using the letters N, A, G, F, Y, M, I on the board.
Players must make additional words to earn all three stars.
It's a tough target, but with the right strategy and some luck, it's definitely doable.
Wordscapes Level 838 Answers
To pass Wordscapes level 838, players can use this order to finish the goal words:
MANY, MANGY, GAIN, INFAMY, FANG, MAIN, MAGNIFY
Furthermore, the following words can also be formed from the provided letters, but are not part of the target words:
NAG, GAMY, AYIN, MINY, GYM, AIM, GAY, MYNA, FAG, MIG, MAGI, FIG, YIN, FAMING, AMIN, FAY, NAIF, MAYING, GIF, FAGIN, AGIN, YAG, FIN, NAM, MNA, ANI, MANI, NAY, GAN, MING, MINA, YAGI, FAN, GIN, GAM, AMI, FAYING, GAMIN, ANY, NIM, YANG, FAIN, AIN, MAG, MAN, MANG, YAM, MAY, MINGY, ING
Words Definition
As described earlier, the objective words for level 838 were discussed, along with the bonus words that can be created from the tray letters.
Now, let's examine the meanings of each of these words:
MANY: [determiner]used mainly in negative sentences and questions and with "too", "so", and "as" to mean "a large number of".
MANGY: [adjective]suffering from mange.
GAIN: [verb]to get something that is useful, that gives you an advantage, or that is in some way positive, especially over a period of time.
INFAMY: [adjective]famous for something considered bad.
FANG: [noun]a long, sharp tooth.
MAIN: [adjective]larger, more important, or having more influence than others of the same type.
MAGNIFY: [verb]to make something look larger than it is, especially by looking at it through a lens.
NAG: [verb]to criticize or complain often in an annoying way, especially in order to try and make someone do something.
GAMY: [adjective]having the strong smell or taste of game (= wild animals or birds that are killed to eat).
AYIN:
MINY:
GYM: [noun]a place or club where you can go to exercise using machines, weights, and other equipment.
AIM: [noun]a result that your plans or actions are intended to achieve.
GAY: [adjective]sexually or romantically attracted to people of the same gender and not to people of a different gender.
MYNA:
FAG: [noun]a cigarette.
MIG:
MAGI: [noun]in the Bible, the three men, thought to be kings or astrologers, who followed a star to visit Jesus Christ when he was a baby and give him presents. They are also called the Three Kings or the Three Wise Men..
FIG: [noun]a sweet, soft, purple, or green fruit with many seeds, or a tree on which these grow.
YIN: [noun]in Chinese philosophy, the female principle of the universe, represented as dark and negative.
FAMING:
AMIN:
FAY:
NAIF: [noun]a naive person.
MAYING:
GIF: [noun]a type of computer file that contains a still or moving image. GIF is the abbreviation for "Graphic Interchange Format".
FAGIN:
AGIN: [preposition]against.
YAG:
FIN: [noun]a thin vertical part sticking out of the body of especially a fish or an aircraft that helps balance and movement.
NAM:
MNA:
ANI:
MANI: [noun]an occasion when someone has both a manicure (= a beauty treatment for the hands and fingernails) and a pedicure (= a beauty treatment for the feet and toenails).
NAY: [adverb]used to introduce a second and more extreme phrase in a sentence when the first phrase was not strong enough.
GAN:
MING:
MINA:
YAGI:
FAN: [noun]someone who admires and supports a person, sport, sports team, etc..
GIN: [noun]a clear, strong alcoholic drink flavoured with juniper berries (= small fruits).
GAM:
AMI:
FAYING:
GAMIN:
ANY: [determiner]some, or even the smallest amount or number of.
NIM:
YANG: [noun]in Chinese philosophy, the male principle of the universe, represented as light and positive.
FAIN: [adverb]willingly or happily.
AIN: short form of am not, is not, are not, has not, or have not.
MAG: [noun]a magazine.
MAN: [noun]an adult male human being.
MANG:
YAM: [noun]a potato-like root from a tropical climbing plant that can be eaten, or the plant it grows from.
MAY: [modal verb]used to express possibility.
MINGY: [adjective]not generous and unwilling to give money.
ING: [suffix]used to form the present participle of regular verbs.
These meanings come from the authoritative dictionary Merriam-Webster Dictionary.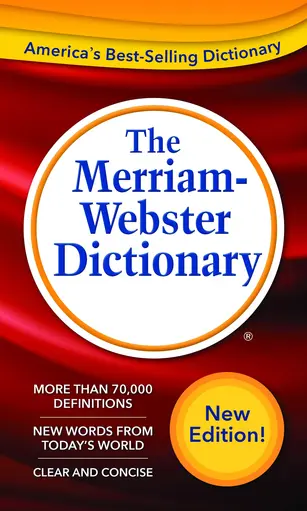 What Is Wordscapes?
Wordscapes is a challenging and fun game that tests players' knowledge of words and their ability to form words using the letters provided.
In each level, players are given a set of letters and must slide them in any direction (up, down, left, right, or diagonally) to spell valid words.
When a word is completed, it will be erased from the game board and the player will be awarded points according to the length of the word, with longer words worth more points.
Conclusion
To sum up, Wordscapes level 838 may be difficult, but it is not impossible to beat.
With careful planning and the use of dictionaries and word lists, you can increase your chances of success and complete the level to earn all 3 stars.
Through dedication, patience, and a positive attitude, you can conquer this level.
By following the tips and strategies in this guide, you will successfully complete this level and earn all 3 stars.
Move Up To The Next Rank
Now that you're equipped with a strategy and some useful tips, give level 839 a go solo!
Wishing you luck!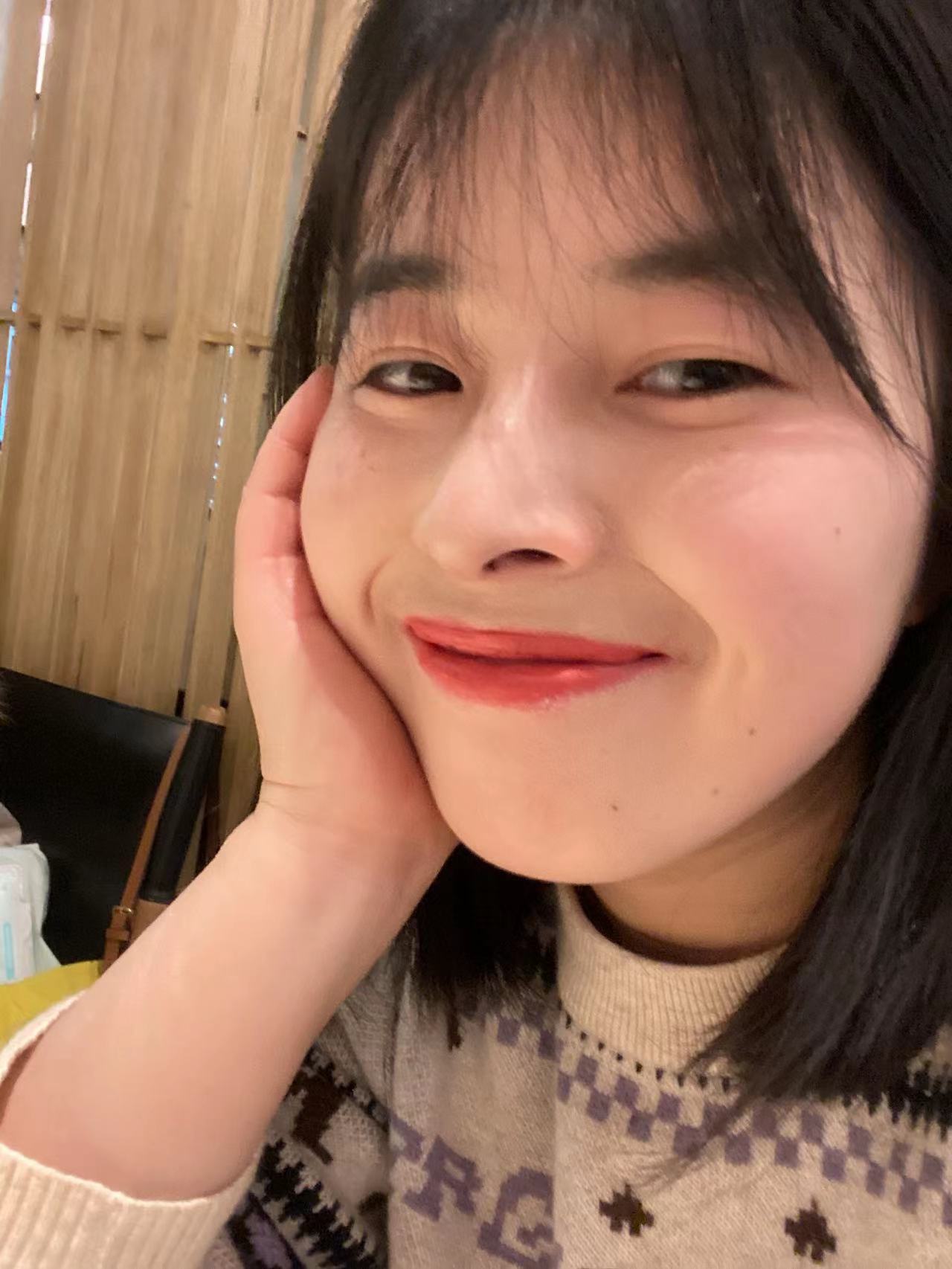 I am a professional game testing engineer who loves crossword and charades puzzles. wordscapespro.com has recorded my experience playing the game, and you can find the answers, word definitions, and explanations for each level. I hope it is helpful to you and that you share it with people who need it.